How to Update Sony TV Software or Firmware via USB [Complete Guide]
When you update your TV software or firmware, it installs the latest features, that improve the usability of your TV. So, keep updating your Sony smart TV from time to time helps to prevent many errors and issues. This is very important to keep updating your TV, however, you can update your Sony TV by using many methods, but today, I'm going to discuss How to Update Sony TV Software or Firmware via USB.
This is not a tough task for any user if the users go through this guide. We have explained the methods and steps in a very easy-to-understand language. Sometimes, other methods may fail to do this, in this situation, knowing this method will help to update your TV's firmware.
Why do You Need To Update your TV's Firmware?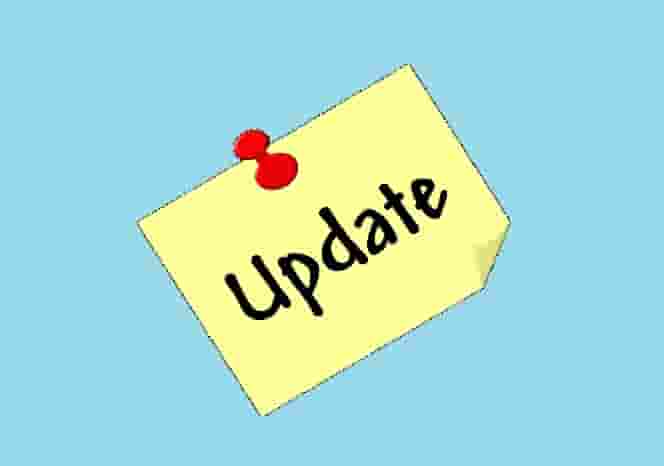 A firmware, in computing language, is a specific class of software that allows users to control a device's specific hardware. This means firmware controls much functionality of your device. When a firmware update is launched means the developers made some changes in the past firmware. These changes can be feature-specific or software-specific. Sometimes, new features can be an add-on to the launched firmware.
When users start reporting some bugs or errors, developers may launch a firmware update to fix them. So, when you install an updated firmware means: you are making a way to not get that bugs and errors.
A firmware update can be launched for any device. This guide is going to tell you- about Sony TV. Sometimes, some updates can be installed automatically, but, sometimes you may need to do it manually.
How to Update Sony TV Software or Firmware via USB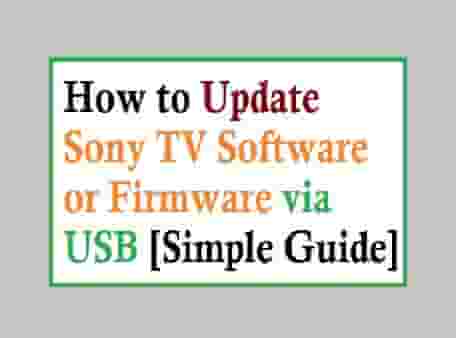 Usually, this method helps when your TV has no internet connection. Yes, you can update your TV's software using this method if you don't have an internet connection, how? let's explain step by step.
Which Steps do you have to Follow?
If you have donned other methods to update your Sony TV software, and they didn't work then, follow the below-mentioned steps.
Enter your TV model number in the search bar, and click on Search.
Next, click on the download, and the software will start downloading, when downloading is complete, save this file in your selected location. 
Now, insert the USB drive into your PC and send this downloaded software to it (Just, right-click on the file and select send to option, and select your USB drive). 
You can also copy-paste this file.
Note: Make sure you are copying an extracted file of the software. If it is not extracted then, before copying, extract it.
Now, insert this USB drive into your TV ( First ON your TV ).
As the TV detects a USB drive, a popup will appear with instructions to update your firmware, follow the on-screen instruction to complete the process.
We hope you will not have to face any problems completing these simple steps mentioned above. If you have any, you can comment below, we will try to answer you as soon as we can.
Frequently Asked Questions by Users (FAQ)
What does a firmware update do?

If you update your firmware, then it will automatically install the latest version of it. In simple words, a firmware update upgrades your device with advanced and latest features without needing any further upgradation.
How do I manually update my Sony Android TV?

You have to follow these simple steps to update your Sony android TV manually.

– Press the HOME button on your remote control.

– Then go to the Apps icon.

– Select the Help option, next.

– Now, select the System software update option.

– From here, select Software update.

That's it.

How can I update Sony TV firmware?

You can do this by many methods including the USB drive. If you want to update your Sony TV's firmware using a USB drive then, this guide will help you. Follow the steps mentioned above, and all is done.