Sony TV Error Code 2123: See How To Fix It
Users getting Sony TV Error Code 2123 on their screens can relax as the easy solutions are present in this guide. Sony is a famous brand and has plenty of users from all over the world.
Like all brands, sony tv also may throw errors sometimes. But, don't worry because getting an error code is not an issue but finding a good solution. Here, you can get help to fix this error code.
Smart TVs are being used spreadly because these TVs have many features in them, some smart TVs allow users to connect their consoles and play games on them. Sony Tv has wide users and provides many awesome features that users love to get.
What does Sony TV Error Code 2123 represent?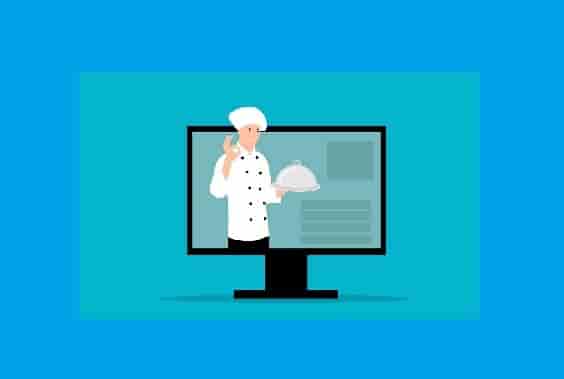 Sony TV Error Code 2123 represents an issue with updating the TV software. Usually, this error code occurs due to poor internet connection, which can cause by many reasons. If other devices that can emit a radio frequency like a microwave oven and other similar devices are connected to the wifi, then this is possible to get a hindrance between the TV and the internet.
Keeping updating your device- such as your TV is not a bad idea because when you install an update means some of your device features are going to boost. Sometimes, a new update installed some new feature and removes the bugs from the past installed firmware. So if you have decided to update your TV firmware, this is a good piece of choice.
This guide will tell you how to keep away from the error code 2123 and install a newly launched firmware of your Sony TV.
How to Fix Sony TV Error Code 2123?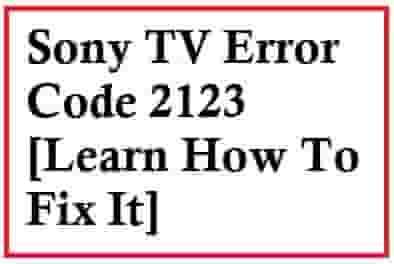 Use these methods to fix this error code:
Check Internet Connection
A good internet connection is very important when you go to update your TV software or firmware. If a weak internet speed is present then, restart your device and check if the issue is gone or not. 
Replace Your Faulty Router

A good router plays the main role in a good wifi signal so, replace your old and faulty Router to boost the signal of your internet.
Always keep in mind, to install an update on your TV, good and stable internet is required and when it is below the requirements, the updating process may get fail. So, to keep an error code away from your screen, test your internet speed and check if it is spreading a good signal or not.
Disconnect interfering devices and use LAN
If the above methods don't help to fix Sony TV Error Code 2123 then, you should check if any other devices are connected to your wifi network that emits radiofrequency like the microwave oven and other similar devices. If yes then disconnect them all, and check if the problem has been solved or not.
Use LAN Cable
Otherwise, LAN could be a better option to get a good internet speed. Take no much longer LAN cable, a shorter cable would be your choice of preference. Now, connect your TV directly through this LAN cable so that it could gain internet speed as required to complete the updating process.
Use a USB drive to Update
You could also try to update your TV software via a USB drive. Just plug it into your computer and click on this link, enter your TV model number, and download the update from here. Save this downloaded update into your USB drive and then plug this drive into your Tv and follow the instructions.
Make sure, before using the USB drive, there is sufficient storage available to download the update or not. Using a blank USB drive would be good for doing this without causing any further issues.
Set your TV software update to automatic
Go to your Remote and press the (Quick Settings) button.
Now, select the Settings option from the list.
Next, you have to select the System option and then Select About.
From here, select the System software update option.
Nex,t select Automatically check for update options and then select ON.
Don't skip to Fix Sony TV Error Code 1002