Samsung TV Error code 1-9 [Fix with this guide]
Are you getting Samsung TV Error code 1-9 while watching the TV Shows and movies for some reason? We are producing this guide to rectify this internet connectivity issue. 
TV's are our basic or you can say daily need to entertain ourself. Samsung
Let's know first when this error code appeared on my screen what I had done. Firstly, I look for the causes of this error code and then, its possible fixes. 
So, I think you would also want to know what this error indicates exactly, and then, it's fixed.
Samsung TV Error code 1-9:Description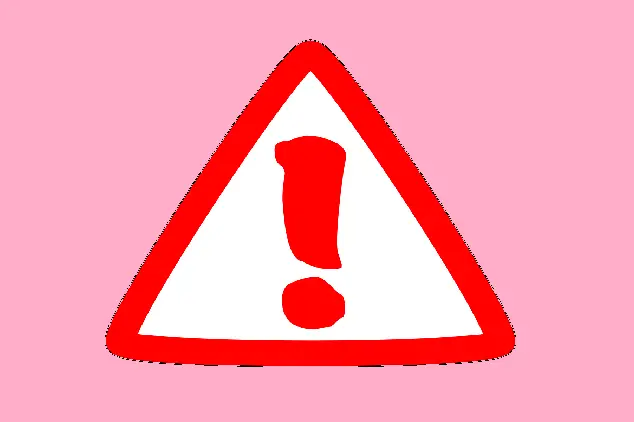 As we have found, Samsung TV Error code 1-9 typically indicates an internet connectivity issue that usually points to a hindrance with your network to the Samsung Smart HUB.
An internet connectivity issue lies in a lot of instances so starting with power cycling of your home network and the TV as well, and ending with checking for a good internet speed may remove blockage between your router and smart TV.
Additionally, resetting the smart hub and performing a complete reset of your smart TV and the network settings may also help to clear the path connecting your TV to the Smart Hub.
Samsung TV Error code 1-9: Explained Solution
To remove connectivity blockage we would suggest power cycling your home network device and your Samsung smart TV. To perform this action without any interception just turn off your Samsung smart TV and router. Unplug these devices from the power sources and detach all the cables and wires connected to the devices. Next, wait for 45 seconds at least and then plug all the wires and cables. Now, turn on both the devices and start connecting and see if the problem is not anymore.
Perform A Speed test First:
By performing a speed test, Make sure your Wi-Fi signal is as good as required to stream any content on your Smart TV.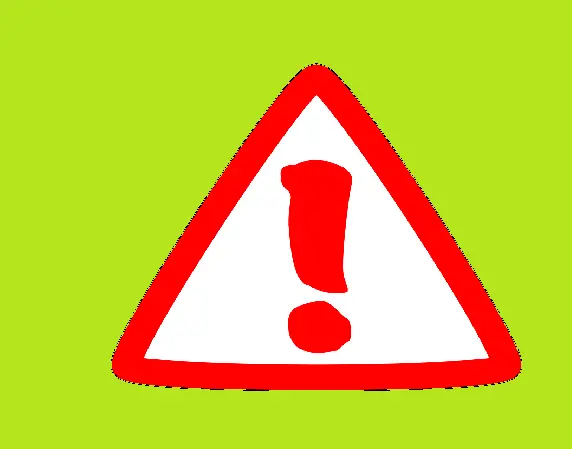 Now, you have been performed the power cycle and also checked your Wi-Fi signal strength and you have found all is good but, the issue is still as it was, then, maybe the next step will rectify the issue.
Reset Smart Hub and Your TV as well:
Now here, you need to reset the smart hub and the TV as well. On your remote, press the home button to explore the next steps. Navigate to the settings and look for the Support option. Next, select self-diagnosis and click on the Reset Smart Hub option. Now, you will have to enter a 4-digit PIN to confirm your choice (Default PIN is 0000). The issue should be cleared now. If not, then perform a reset of your Samsung Smart TV but, the thing that has to be noticed is doing this will set your TV as default.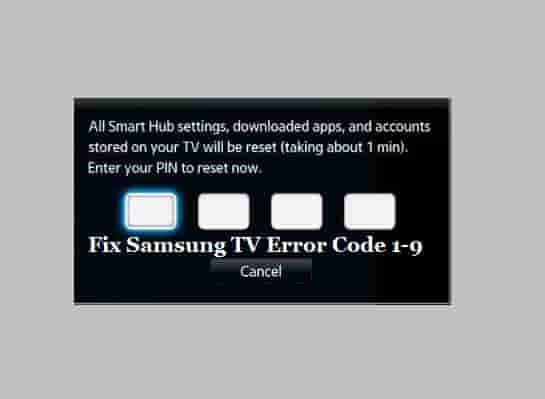 Resetting steps of Samsung Smart TV
Access the Setting menu on your TV with the help of remote control. 
Access the Support option and select self-diagnosis.
Enter 0000, the default PIN, or the PIN which you have generated before.
Additional Steps:
If this also fails to help, then performing resetting of the network settings may help to fix Samsung TV Error code 1-9. To do this, go to the settings menu of your Smart TV and select the General option. Now, select network and click on the reset network option. Confirm your choice by clicking on YES when the pop-up window is open. Now, restart your TV.
Conclusion
Samsung TV Error code 1-9 seems a result of an internet connectivity problem. To fix this, check your Wi-Fi signal by doing a speed test, power cycle of your TV as well as the router, Reset Smart Hub, and the TV. In addition, performing a reset of the network settings may help.
Read related articles:
How to Update Samsung TV Software to its current Version
FAQ's
To which Samsung TV Error code 1-9 is related?
The Error code 1-9 on Samsung Tv is related to the basics with the internet connectivity. This error usually appears when the TV fails to connect with the smart hub.
What simple steps do we perform to get rid of this 1-9 error code from our Samsung Smart TV?
To fix this error code, you should first, check your internet connections then, power cycle your router, keep your router to closer your TV, and if nothing solves your issue, reset your TV and check if this helps.