Samsung TV Error Code 106 [Easy Methods to Fix]
Getting a new error code may bother you, and if there is insufficient data available on the internet related to this error then, this can bother you more. Data related to Samsung TV Error Code 106 is very less over the internet. But if you are getting this error code then, we have managed to gather some useful information that may help to fix this error code from your screen.
As there is no official announcement available for this error code, so telling a fixed solution related to the error will be difficult. But, you can try our workarounds to get rid of this error code, and hopefully, these will help you out.
What is Samsung TV Error Code 106?
Getting Error Code 106 on your Samsung Smart TV usually indicates an internet connection hindrance as the error message says- "check network connection." Actively, users may face this error code when they try to access any application like- Disney, Stan, Netflix, or Spotify on their TV. Additionally, this error may arise if your internet speed is very slow or if you have a faulty connection.  
Fixing this error code can not be a simple task, as there can be many reasons behind an Internet Hindrance. But, you can get a step-by-step guide here. So, you should try all the workarounds mentioned in this guide one by one to get rid of this error code
How to Fix Samsung TV Error Code 106?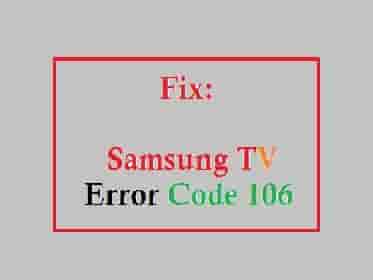 Here are the workarounds that should be tried to get rid of this error code:
Check the Internet Speed
A slow internet speed may cause this error code as to access any application on your Samsung Smart TV a good speed of internet is required. So first of all, if you are getting Error Code 106, you should check your internet speed. 
Check the Internet Connection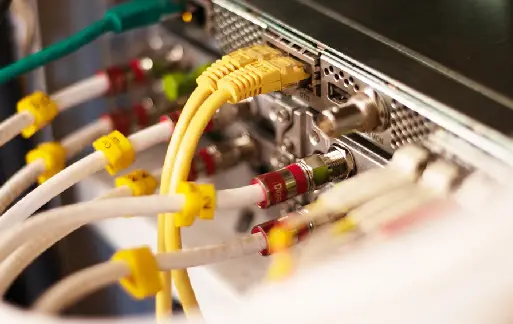 Sometimes, a faulty internet connection may play an important role in getting an error code on the screen. Check whether the internet is running on other devices like your phone and computer. If it is running on other devices properly then, everything is good, and if not then, you need to check your connections once.
Additionally, you should also Restart your Router or if possible, try to connect your TV through LAN. Connecting TV through LAN improves the speed, which is very important to access any app on your TV.
Update your TV Software to its Current Version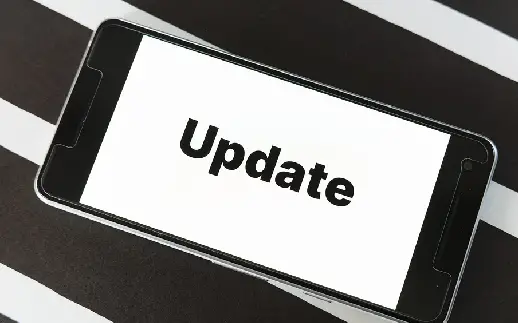 Sometimes, your firmware may be outdated. In this condition, you should update it immediately as the function of many applications may stop. We have a complete guide on it, you can follow this to update your Samsung TV software to its current version.
Update the TV Software
The TV software might need an update. Just update it to fix the error code 106.
How to Update Samsung TV Software to its current Version.
Additionally, should check, if the application has an update or not. If yes, then update it, too.
I hope this guide helped you to fix Samsung TV Error Code 106. In case it fails, don't hesitate to contact Samsung Support.