Sony TV Error 1107 [Simple Guide to Fix This Error]
Company SONY has many products like Sony Mobiles, Sony Earphone, Sony TV, etc. But if we talk about the TV, definitely users like SONY TV as it provides a good picture quality. As to buy Sony TV, is worth of money but, sometimes, users may also get an error code on their TV screens too. So, no need to worry about it, as we are here to help. Usually, users can see an error code on their screens, but, this is not so tough to resolve that. Here is one that is Sony TV Error 1107, commonly users are getting this.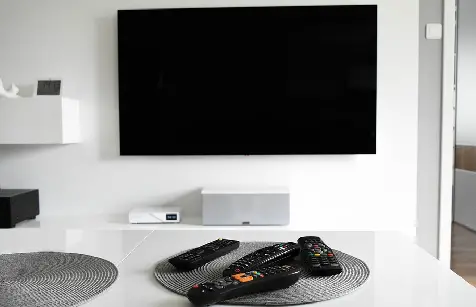 If you are a victim of this error code, and of course, didn't get any satisfactory solution over the internet, then, this guide is for you. We hope this guide will help.
Sony TV Error 1107: Description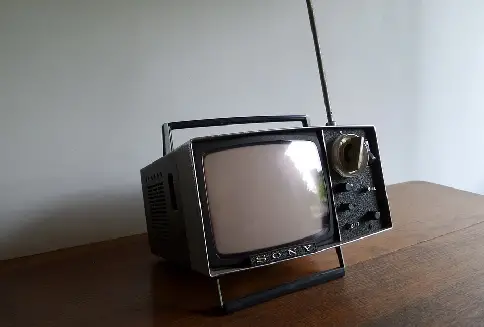 Sony TV error 1107 indicates disruption of the connection between your tv and the internet. Usually, this error code appears when users try to access ann online content on the TV. Sometimes, this may also appear during the network setup.
Let's start fixing this error code using easy actions. Before proceeding, don't forget to fix Sony TV Error Code 1002.
How to fix Sony TV Error 1107?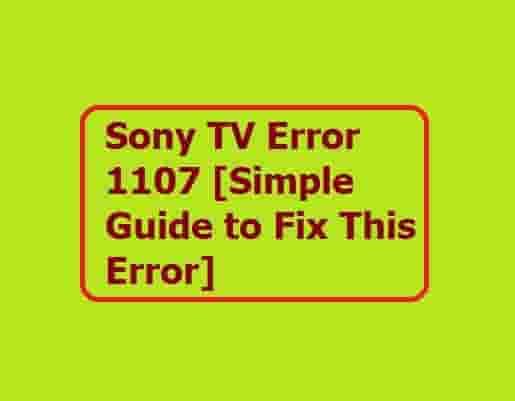 Check Internet Connection: Sometimes, Sony TV Error Code 1107 occurs when the internet connection is weak. As the speed of the internet is very slow, or speed fluctuating.
Sometimes, more devices are connected to the internet, so speed gets slow and users get the error. 
Try to use one device at a time: To overcome this issue, you just have to disconnect all the devices and try to connect only to Sony TV. 
If this solution works, then well and good, but if not, then you can try this one. You have to just switch OFF and ON the internet device. You may also check your internet connection from Speed Test.
Check if the ports are not loose: Check if the TV, as well as the Router plug, is loose. A loose plug always causes glitches between the device's internet connections. So, please unplug the cable from the port, and replug it again. If any hardware issue then, changing it will be a good idea. 
Power Cycling: Most of the time, Sony TV Error Code 1107 gets resolved by power cycling. You may please, just switch off your TV, unplug it, and again plugin. Now, Switch ON the TV. Might be, you would not get error 1107 again.
Duplicate Routers: Duplicate router, can be a reason for Sony TV Error Code 1107. The work of the router is to assign an IP address to a device by which the device connects to the internet. Installing two routers would generate duplicate IP addresses by which users get this error code. So, to overcome this, please disconnect all the routers and connect with one only. It might be users would not see again this error on their screen.
Note: Try to update your TV's firmware to its current version. Here is a complete guide on it- How to Update Sony TV Software or Firmware via USB
Somehow, if the error code is still bothering you, you are free to contact Sony TV Support. Don't hesitate to contact them.