How Does Eufy Camera Anti-Theft Work?
How Does Eufy Camera Anti-Theft Work? In today's world, security cameras are the need of the hour. It is very important to have and install security cameras in your home or any other place for that matter where you may have your precious stuff. business owners have also installed security cameras in every corner of their shop or whatever business their own so that they can keep an eye on people and if any misconduct happens, they get a hold of it.
The Eufy camera is also one sab security camera company which is widely love recognized by all the users in today's time. But How does the Eufy camera anti-theft work is what you need to know? 
Well, in this article we will give you all the details about what is this camera and how does it work. the anti-theft portion of this security camera is the highlight of this article and you will get to know everything about it in the coming sections.
Anti-theft feature of Eufy security camera
Nowadays, almost all security cameras come with an anti-theft alarm. This alarm is like an alert for the users of the camera that if any misconduct is happening in the range of the camera, it will give you an alarm shout which will make you alert. 
That is why it is called an anti-theft feature because whenever any theft is happening in the range of the camera it senses the misconduct and alerts the user of the camera with an anti-theft alarm.
Eufy's anti-theft alarm comes standard on both the EufyCam E and the EufyCam 2. When we talk about these two cameras, the accelerometer is installed and equipped in both of them. It helps to detect any forcible movement of your Eufy cam. When it detects this movement, a 100-decibel siren will sound to alert you and deter the thief.
Therefore this is the basic work structure of your Eufy cam. In the next sections, we will tell you in detail about the working of the anti-theft feature of the Eufy cam and also the other feature that this camera offers.
How Does the EufyCam's Anti-Theft System Work?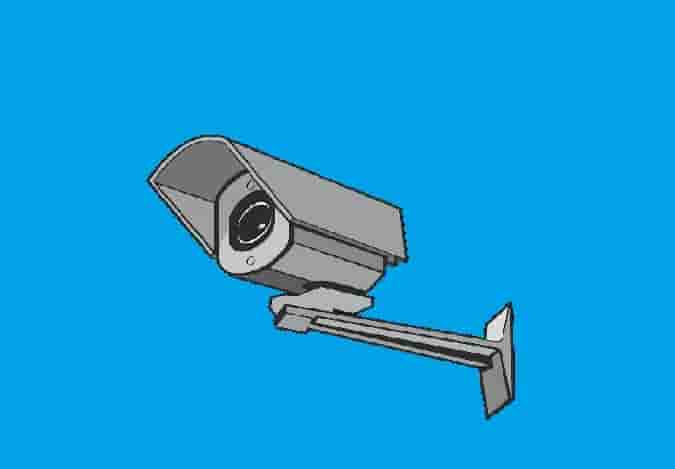 The protection system of the Eufy cam is powered by an accelerometer and an electronic sensor is installed in the camera itself which senses if there is any threat to the security of the area in the range of the camera. It locates all the movement in the range of the area of the camera on an electronic monitor and the anti-theft alarm goes off if there is any misconduct that happens to be on the monitor. 
The sensor of the Eufy cam can detect any forcible movement and if there happens to be any misconduct 100-decibel siren goes off which alerts the user of the security threat. 
It is a very common act of thieves to hide the camera, break it or move it to some other place. Even if the thief tries to do something like that, the security alarm will still go off. The camera moves a little bit, or someone tries to forcefully move it, then the anti-theft alarm will start ringing. 
Currently, a user can get an anti-theft system only in the EufyCam E and the EufyCam 2. This function will not be available if you have the EufyCam 2C or 2C Pro.
Hopefully, now you are clear about How Does Eufy Camera Anti-Theft Work? It's time to know some other security features that the Eufy cam provides. Also, Read How to Fix Sky Q Error MR106.
Other Security Features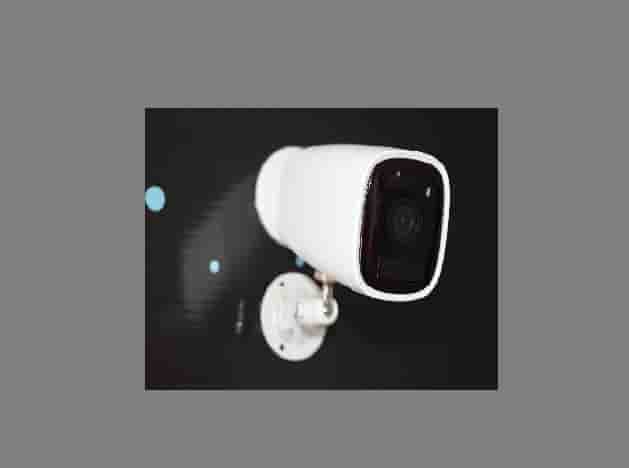 Some extra security features along with the anti-theft alarm which the up camp provides are as follows:
Night vision is a well-equipped security service that we have in the particular camera. In dark, it provides high quality and better images.
Eufy cam provides motion alerts along with human detection which can be possibly hard to identify in other devices.
The Eufy can security application can be connected with your mobile and it can provide you mobile alerts for any misconduct.
Eufy cam records all your videos logically and in encrypted form. And this encryption is a complex one that can be hard to break.
The Eufy cameras are very well designed to get accustomed to and use AI technology. This includes a 1080p camera, which means you'll be able to tell exactly who is at your front door, whether it's day or night.
Therefore, these are all the security measures that the Eufy cam provides along with a first-class feature of anti-theft alarm.
Final Thoughts
It should be a very careful and decisive choice to go for a security camera. Before installing a security camera you need to know all about it in detail and what are facilities we can get by installing it. An anti-theft alarm is a very important need whenever you are thinking of installing a home security camera. So, we can assume that you have got your answer on How Does Eufy Camera Anti-Theft Work?
Related Queries
Is the Eufy cam good for office security as well?
Yes. Eufycam can be installed for any security purpose for that matter because of its anti-theft alarm technology.
Can the Eufy cam anti-theft siren be tampered with by the thieves?
The thieves can try to do that. In any case, the anti-theft alarm will still go off.
Does Eufy 2C have anti-theft?
Unfortunately, the eufyCam 2C Pro doesn't have this function or doesn't have an anti-theft function. Nonetheless, you can enable the camera or HomeBase alarm when the camera is triggered.